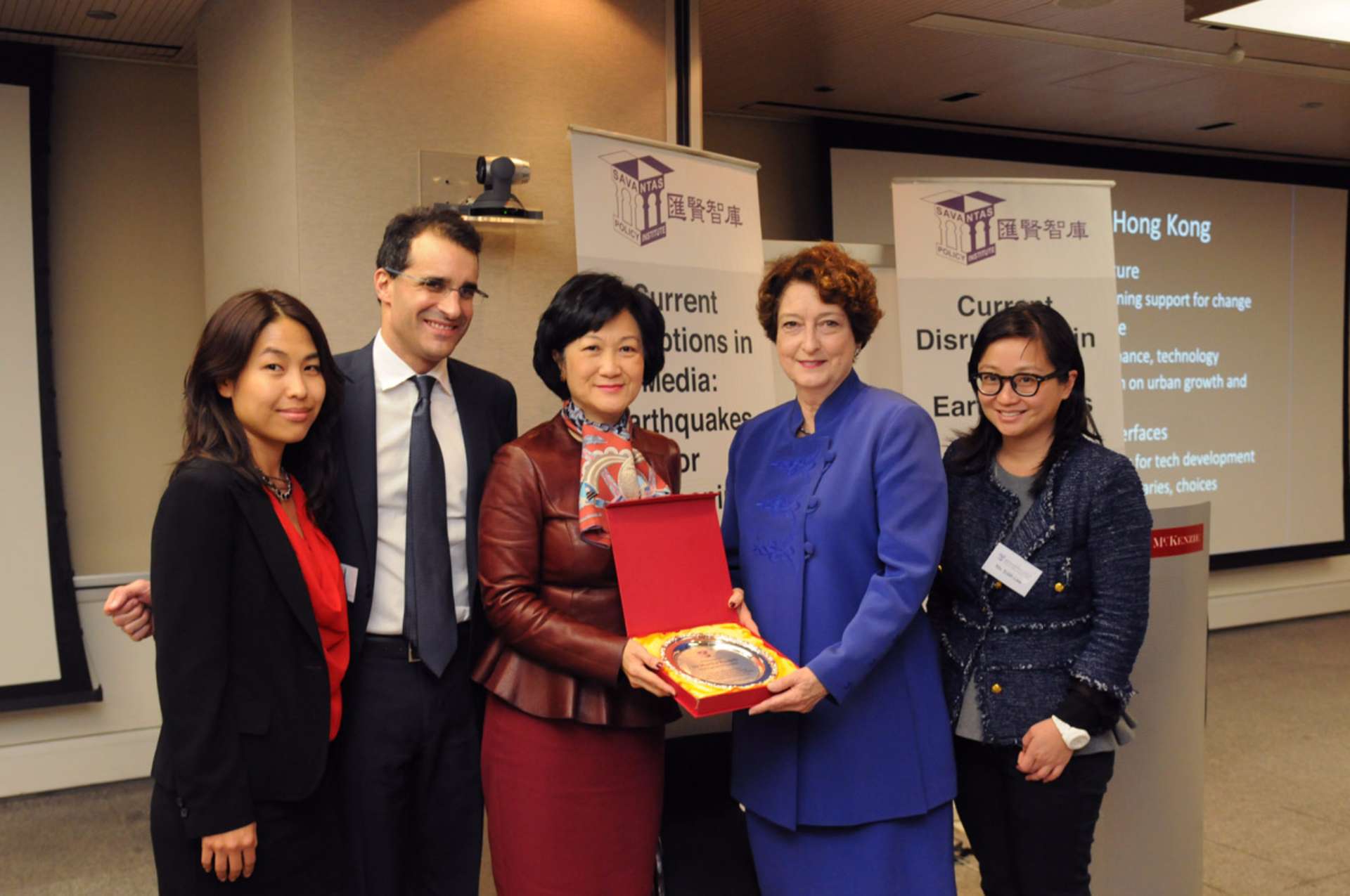 When the news about Tahrir Square, or Occupy Wall Street or, more recently, the Brazilian protests hit the headlines of newspapers and magazines, they were already outdated. Information travels so fast that news is no longer "new". Across the entire innovation ecosystem of media, new technologies and new uses of it by people are creating a sea change in the way people participate and in the responses they expect.
Savantas Policy Institute and Savantas Liberal Arts Academy, together with Stanford Graduate School of Business Chapter of HK and Stanford Club of HK are pleased to organize a seminar on "Content Curation in the New Era of Participation". Mrs. Regina Ip, Chair of Savantas Policy Institute and Principal of Savantas Liberal Arts Academy says, "I am honoured that Dr. Martha Russell, Executive Director of MediaX Lab at Stanford University, has accepted our invitation to share her insight on the challenges and new openings created by the emerging media platforms and technologies."
Dr. Martha G. Russell is also a Senior Research Scholar, Human Sciences and Technology Advanced Research (H*STAR) Institute at Stanford University. With people and technology as the intersecting crosshairs, Dr. Russell has established collaborative research initiatives in ICT and technology leadership and for national agencies and technology companies. She pioneered one of the first US public-private partnerships in microelectronic and information sciences and also in manufacturing technologies. She has led interdisciplinary research programs at the University of Minnesota, The University of Texas at Austin and Stanford University. With a focus on the power of shared vision, Dr. Russell has developed planning/evaluation systems and consulted regionally and internationally on technology innovation for regional development.

http://www.slideshare.net/MarthaRussell/mx-savantas-preso-10-dec13slideshare